After rebuilding parts of the deck of the boathouse a few years ago it seemed that replacing the roof was overdue. I decided that this would be the summer I would tackle re-shingling the roof. What I couldn't predict was how much it had actually deteriorated. When I removed the old shingles and underlayment I discovered that almost 18 inches of the plywood and 3-6 inches of the rafters were rotten at the lower end of the roof.
After it all was finished and reviewing the time it took to rebuild and make the old structure sound, it would have been much faster to remove the entire roof and start again. Next time…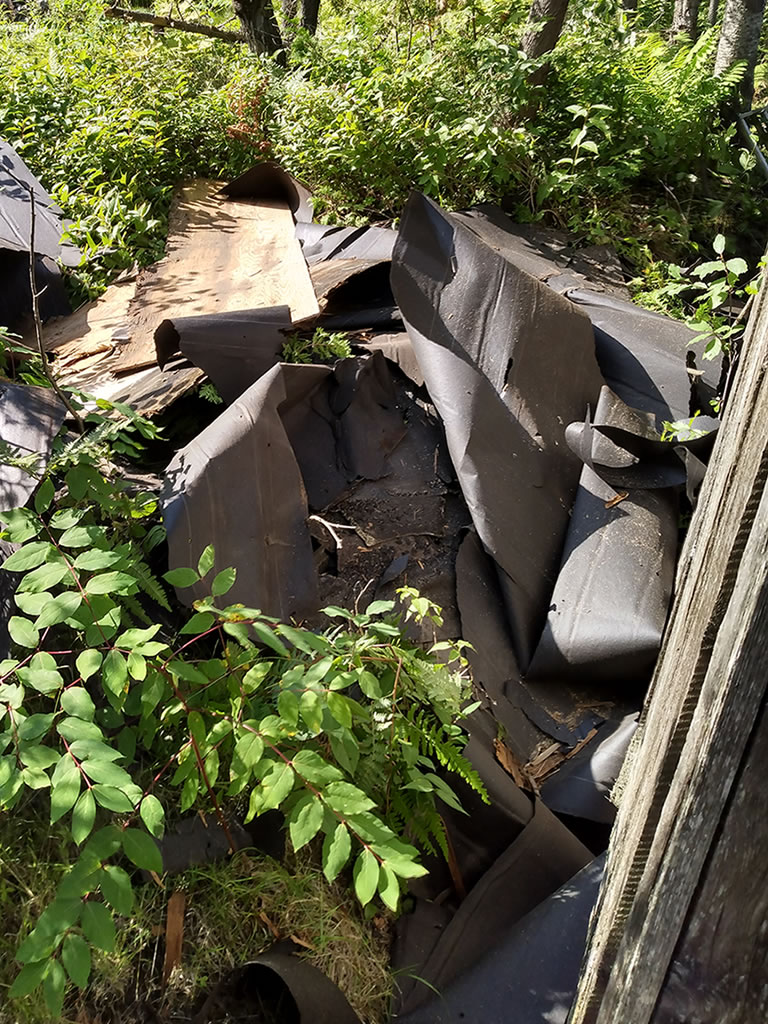 This probably would have been much quicker if I hadn't been working and the weather had been a little better. A few weekends of torrential rain and high winds didn't help move things along.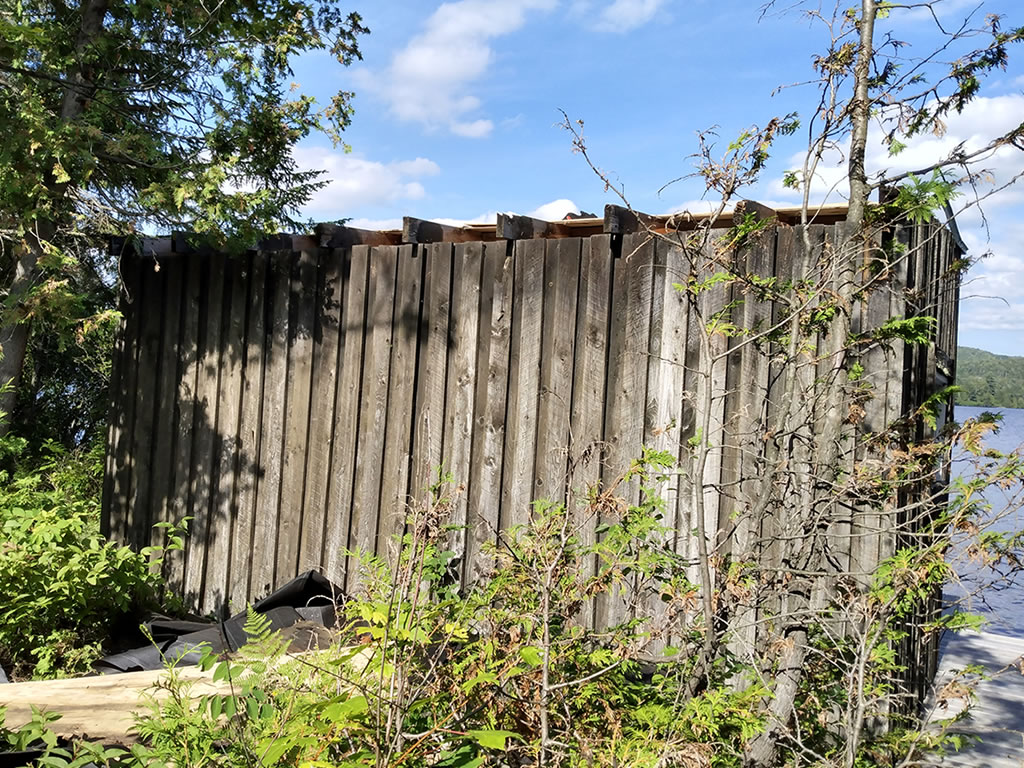 After rebuilding the rafters by gluing and screwing 2×6's to the old rafters (on both sides in some places) and replacing the plywood I realized there was nothing on the sides of the building attach the new roof to. So I decided to cut back the siding in order to place two 2×4's on each side for support.